---

---
We offer Part 46 & 48 Open Enrollment classes at our training center in Aurora or on location at your facility, and now Part 46 Online
Take a minute to scroll through this page -
You will find information about Open Enrollment classes and Online Classes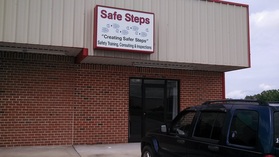 ---

---

---

---
We have almost 100 years of combined mining experience!
Online MSHA Training
For years I have been reluctant to offer MSHA training Online because just taking some training Online does NOT mean that you are compliant with MSHA. However, in this changing world we know that sometimes it may be necessary and that is why we are now offering Online MSHA training.
If you are going to use Online training there are steps to take to ensure you are compliant. The first step is to use Safe Steps as your portal. We are different than any other company offering Online training. We will not only provide the path to the Online training but your compliance as well. We are there from the first step to the last step. Keep reading and you will see the difference
Because We Are Different.

---
---
---

---

---